Events & excursion destinations in the Allgäu
Wild beauty. Culture.
Fairytale castles.
Around Fischen, there are plenty of special excursions and nature adventures to tempt you. The Sturmannshöhle in Obermaiselstein extends 300 m into the depths of the legendary Schwarzenberg and, with the Hörnerdörfer Allgäu-Walser-Card, which our guests receive for free, there's a reduced entrance fee. The Breitachklamm gorge in Tiefenbach is also a fascinating natural wonder, where water rushes scenically through the gorge.
We'll be happy to provide further inspiration for exploring the Allgäu and places worth seeing near the Allgäu.
With the Hörnerdörfer Allgäu-Walser-Card, you benefit from many discounts for your activities, just one of additional benefits for your holiday.
Suggested excursions Events More about the additional benefits
Excursion destinations in the Allgäu
Up to 15 minutes' drive away
Sturmannshöhle, Sagenweg and Alpenwildpark near Obermaiselstein
Breitach gorge near Oberstdorf / Tiefenbach
Oberstdorf in the Allgäu with its world-famous events including the Nebelhorn cableway, ski jumping and ski flying hills, 2005 world championship cross-country skiing trails, ice skating centre, local history museum
At Söllereck near Oberstdorf there's a ropes course and summer toboggan run
Bike park and carriage museum in Bad Hindelang
Water ski & Wake board Park at the Inselsee near Blaichach
Up to 30 minutes' drive away
Kleinwalsertal - Austrian enclave with mountain railways, mountain show and Casino Austria etc.
Starzachklamm gorge near Sonthofen / Burgberg
Erzgruben mines - theme park in Grünten
Alpsee near Immenstadt - paradise for water sports enthusiasts, sailors, (KIT) surfers and swimmers
Alpseebergwelt near Immenstadt has Germany's longest summer toboggan run
Mining museum near Diepolz / Immenstadt
Hündle near Oberstaufen with its summer toboggan run, petting zoo & Buchenegg waterfalls
Allgäumetropole and shopping city at Kempten with "Cambodunum&#8221 archaeological park etc.
Day trip destinations in the region
... up to 60 minutes' drive away
Allgäu open-air stage in Altusried
Swabian Farm Museum - Illerbeuren
the royal castles including Neuschwanstein castle near Füssen
Skyline Park - Bad Wörishofen
Buxheim Imperial Charterhouse with its world-famous choir stalls
"Allgäu" Skywalk near Scheidegg
Eistobel near Grünenbach
Lindau on Lake Constance
the festival city of Bregenz (Austria)
Schwarzenberg in the Bregenzerwald forest - including, among other things, the historic "Wälderbähnle&#8221 railway station
Reutte in Tyrol with the knight's pageant at Ehrenberg Castle, etc.
... up to 90 minutes' drive away
Wolfegg with its automobile and farm museum
Ravensburger Playland
Monastery town of Bad Schussenried on the Upper Swabian Baroque Route
"Geierwally" open-air stage in Elbigenalp / Lechtal Valley
Zeppelin Museum in Friedrichshafen
Principality of Liechtenstein
Events & Activities
in the Allgäu
Experience the customs and events of the Allgäu. Our event tips for your holiday.
Viehscheid cattle drive: When the herds of cattle return from the alpine pastures to the valley in late summer, this alpine drive - called the "Viehscheid" in the Allgäu - is traditionally celebrated in style with impressive traditional costumes, cattle decorated with flowers and music. You can see it in Obermaiselstein, Ofterschwang and Balderschwang. Viescheid dates listed on Hoernerdoerfer.de 
Klausentreiben: At the beginning of December, eerie figures parade through the Allgäu region to drive away evil winter spirits. At the "Bärbeletreiben" on December 4 and "Klausentreiben" on December 6, groups of young men disguised in cow costumes continue this tradition in Fischen im Allgäu.

Hindelang Christmas Market (approx. 16 km away): In Bad Hindelang, a fairytale Christmas world awaits you in the Christmas village complete with fairytale figures, Christ Child and hundreds of lights. More at Erlebnis-Weihnachtsmarkt.de 
Oberstdorf Christmas market (approx. 6 km away): During Oberstdorf Advent, a festive Advent atmosphere unfolds in the Oberstdorf Kurpark and Oberstdorf Haus. More information about events at Oberstdorf.de
Four Hills Tournament (approx. 6 km away): The legendary Four Hills Tournament begins with the opening ski jump in nearby Oberstdorf. Up to 38,000 spectators watch spellbound as the world's best ski jumpers take off from the Schattenberg ski jump and land in the world championship ski jumping arena. Information & tickets at Vierschanzentourneee.com

Funkensonntag: On the first Sunday after Ash Wednesday, winter is driven away with large fires - symbolically intended to burn away evil. For example, in the evening in nearby Balderschwang and Oberstdorf.
Ski World Cup Ofterschwang: In March, the best in their class meet for the slalom and giant slalom competitions at the Ofterschwanger Horn. The starting point is below the mountain station of the World Cup Express, and the finishing line is at the Oftrschwang ski stadium. Thousands of spectators cheer on the athletes at the ski races. Information & tickets at World Cup-ofterschwang.de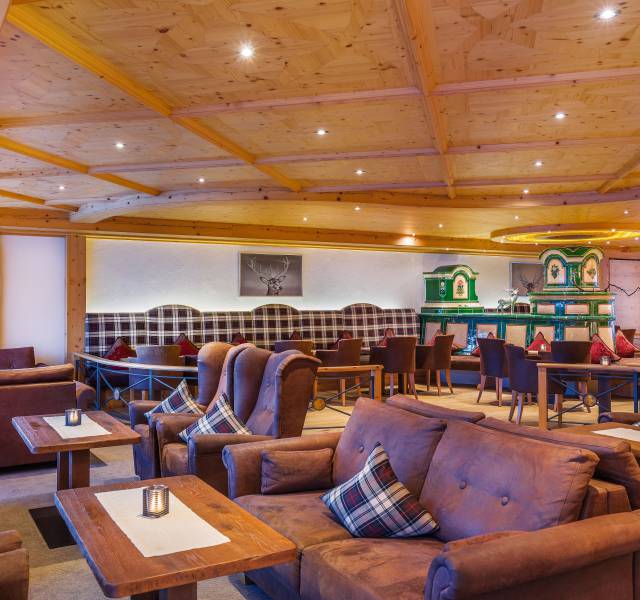 Our weekly programme
For your holiday, each week we offer a varied programme Of activities such as jogging, music and dance evenings, relaxation activities, excursions by hotel bus. In winter, torchlight walks, curling. Take a look at our current weekly programme.